The Best French Cuisine in Great Neck, Bar None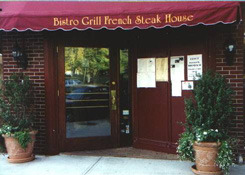 Walk into The Bistro Grill and you won't ever want to leave. The elegant and relaxed atmosphere welcomes you, as do the friendly and courteous wait staff. The Bistro Grill boasts the best French Cuisine in Great Neck for many reasons. High on that list of reasons is the expertise of our highly trained master chefs, who prepare our spectacular entrees each night. With over 30 years of experience, our chefs create unforgettable French and American cuisine using only the finest fresh cut meats from our own butcher. With ample parking and the unwavering attention of our waiters, The Bistro Grill is the perfect place for a dining experience you won't soon forget.

In-House Butcher with Gourmet Meats
European Style Dry-Aging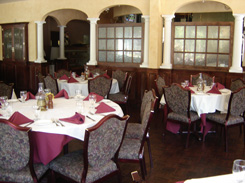 The Bistro Grill provides only the the most succulent cuts of meat available to our customers. How do we do that? By dry-aging our own meats in our spacious walk-in coolers. By using this old world European method of aging meats, we guaruntee that only the most choice cuts are served to your table. Each of our cuts is unique and overflowing with flavor. As a special feature, we also encourage our customers to select their own cuts of meat to dine on. Come in and visit our butcher for all your gourmet meat needs. We also offer free local delivery and many specials!

Let Us Cater Your Next Event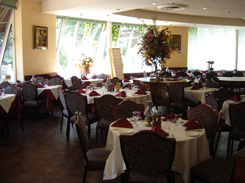 Our downstairs lounge is the perfect place for your next business or personal event. We can fit up to 100 guests and will provide the same delicious food and courteous wait staff that be found in our restaurant. If you prefer to choose your own venue, The Bistro Grill will cater any size occasion at any place you select. Simply call us for an appointment so we can create a menu catered to your specific needs. We will make sure your event is an elegant and memorable one!

cheap nfl jerseys